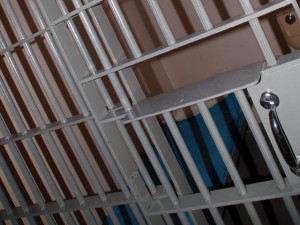 Getting married at the Kern County Lerdo Pre-Trial Facility takes a few steps and I can help you with the process.   The total fee we charge for a ceremony can vary from as little as 750 to as much as $1500 dollars 90% of the time it's $750 it is very rare it ever gets to be more.   Here are the steps involved in having a ceremony at the Kern County Lerdo Pretrial Facility.
1.  You must contact the Lerdo Pre-Trial Facility and get a Marriage Packet.
a.  To obtain Notice of Incarceration you will need to go to the Lerdo Facility and ask for the Notice of Incarceration as well as get approval from the Facility Lieutenant (These are one in the same)
Contact me at 661.633.9200 and I will handle the rest of the process.
We will then take the Notice of Incarceration back out to the Lerdo Facility and get it notarized.  (you need not attend)
We will then take the notarize Notice of Incarceration along with you the bride to the County Clerks office and get the confidential marriage license.  The fee for this is $101* (This could change) this is as of 10/6/2022
Upon receiving the marriage license from the county clerk we will contact the Lerdo Facility and arrange a time for the ceremony to take place.  We will then return to the Lerdo Facility at the time given with you and any witness authorized by the Lerdo Facility.  After the ceremony is performed we will get the license to the Hall of Records as well as provide you a copy of the signed license.
Ceremonies in the pre-trial facility only on Mondays.