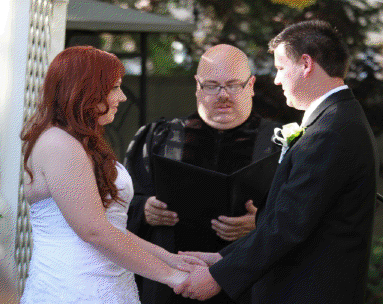 Me and my Wife Bethany got married on June 2nd 2012. I can say this day will remain one of the happiest days of our lives. One man and aspect that made the day so special and emember-able was the service of Kyle Brown. Me and my Wife both wanted a traditional wedding but did not have the time for counseling and the red tape that a church pastor requires. I stumbled upon Kyle's website one day and call, glad I did. The next day he set us up with an appointment. The thing quickly that made me and my wife's decision to pick Kyle was that he was genuine, very accommodating from the music to the
words we wanted read, and very knowledgeable. When it came to the wedding day Kyle was on the ball, he even helped me put on my boutonniere. He made my family fall in love with him instantly, which was a fear of mine. My mother was mad that I hadn't taken the time to get a pastor she knew, but my mom shortly after Kyle had started talking to the family as everyone was getting ready she said my pick was perfect. The ceremony went on without a hitch, Kyle was reassuring me as nervousness set in. The words, volume and attitude Kyle possessed during the ceremony was phenomenal. In conclusion me and my wife wouldn't have wanted anything different and Kyle was a corner stone of that memory.
Sincerely, Mr. and Mrs. Tyler Bowers.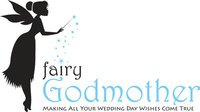 Fairy Godmother "day-of" Wedding Coordinating Service
Colleen 661-808-7816